REFLECTING YOUR BRAND.
Horton interiors have a passionate team of multidisciplinary and versatile designers that will bring your ideas to realization.
Our team is focused on creating truly creative solutions that enhance user experience, offer sustainability, encourage well-being, and ultimately offer the best ROI for our client's businesses.
Throughout your project, our team will be on hand to lead you through the creative process and tailor your design exactly as you require. The team will provide you with fully detailed renders for you to visualize your new space as well as detailed plans, drawings, and material specifications to ensure it is built exactly as we have imagined it.

Horton Interiors follow the RIBA Plan of Work 2020 for all projects.
Horton Interiors – Home of office design Dubai specialists
The workspace is the heart of any office. It's where employees come together to share ideas, collaborate and work towards achieving goals. However, despite the importance of having a good workplace environment, many companies do not focus on aesthetics when it comes to designing their offices or cubicles, which can have an adverse effect on employee performance.
Horton Interiors has been providing world-class office design solutions for over 10 years now, and we've seen that creating a conducive workspace doesn't mean spending endless amounts of money in building lavish offices – it just means putting your employees' needs first by focusing on ergonomics when planning your new space or revamping existing ones. Considered among the top office fit-out companies in Dubai, we will help you create a productive and comfortable place for your staff members to do their job effectively so they can achieve more at work! We are committed to working closely with our clients through every step of the process, from the initial consultation until project completion, ensuring full client satisfaction.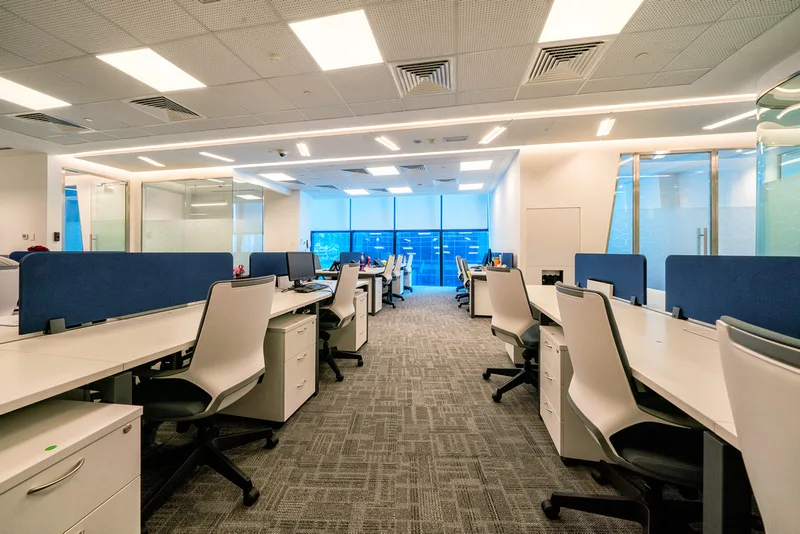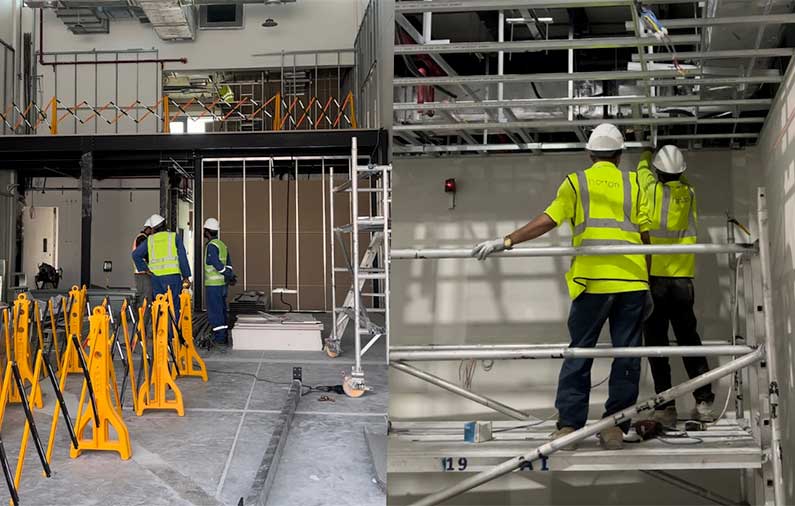 Trust one of the best office fit-out companies in the UAE
When it comes to office space, looks matter. That's why we spend time getting the smallest details just right in our work and meeting rooms so that you can focus on your business. We offer flexible packages for every business need, from small offices to large-scale corporate workplaces. Our team of experts will help you create a workspace that matches your brand identity and inspires collaboration between employees and clients.
Horton Interiors provides everything you need to design an inspiring workplace that encourages efficiency, productivity and collaboration among employees – from simple partitioning solutions to more complex multi-functional areas with breakout spaces or private offices for confidential meetings with clients or staff members at different stages of their career development.
Why choose us?
Horton Interiors is a leading office fit-out company in Dubai. We have been providing quality, tailor-made interior solutions for offices of varying sizes and industry sectors for a decade, which is why we understand your needs better than anyone else! We work closely with our clients throughout the process to ensure that their requirements are met, and they receive exactly what they need!
Our years' worth of experience in offering customized, cost-effective office fit outs solutions for workspaces has helped us establish long-term relationships with our clients through the completion of successful projects. We offer complete turnkey office fit-out services from start to finish, including planning, design, furniture supply and installation, and much more.
Horton Interiors can help your business achieve its goals by improving working conditions without increasing costs. Horton Interiors will have it covered if you want flexible workstations or private meeting rooms!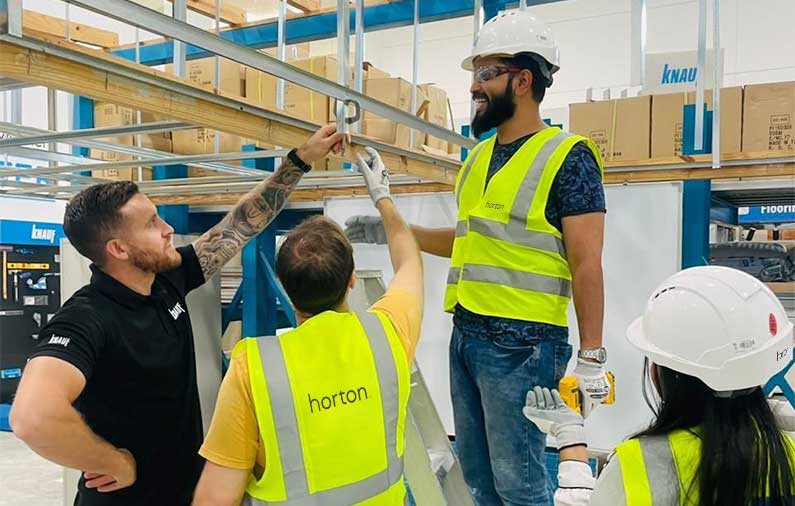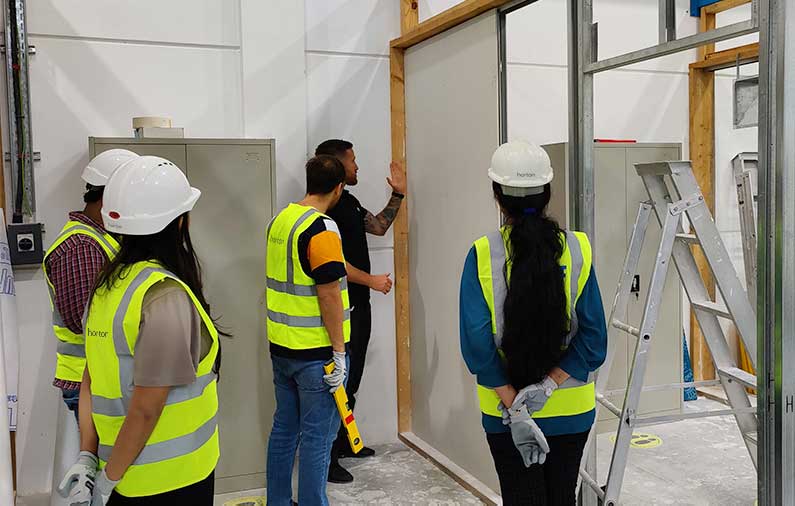 Cost-effective, best-in-class fit-out services
Horton Interiors has completed and supervised countless office fit-outs for businesses of varying sizes and industry sectors over the past decade. Don't trust your project to a company that hasn't spent time in the field – trust us, as we will go the extra mile to ensure that all aspects of design, management, planning and resourcing are executed flawlessly. Our cost-effective solutions have helped us earn repeat clientele over the years, making us one of the best office fit-out companies in Dubai.
Our team will work with you through every step of the process, from the design and planning stages to the project completion.
Connect with us today
Set an appointment with our team and see what we can do to elevate your business space. Call us at +971 4 388 1163 or send us an email at info@hortoninteriors.com.
3D Visualization & Space Planning
Furniture Design & Manufacturing
Office Furniture
Office, Hospitality & Retail Design
Partition Systems
Project Estimation, Execution & Management
Turnkey Office Solutions